Bernie Grundman: The Mastering Engineer Behind 'Purple Rain' and 'Thriller'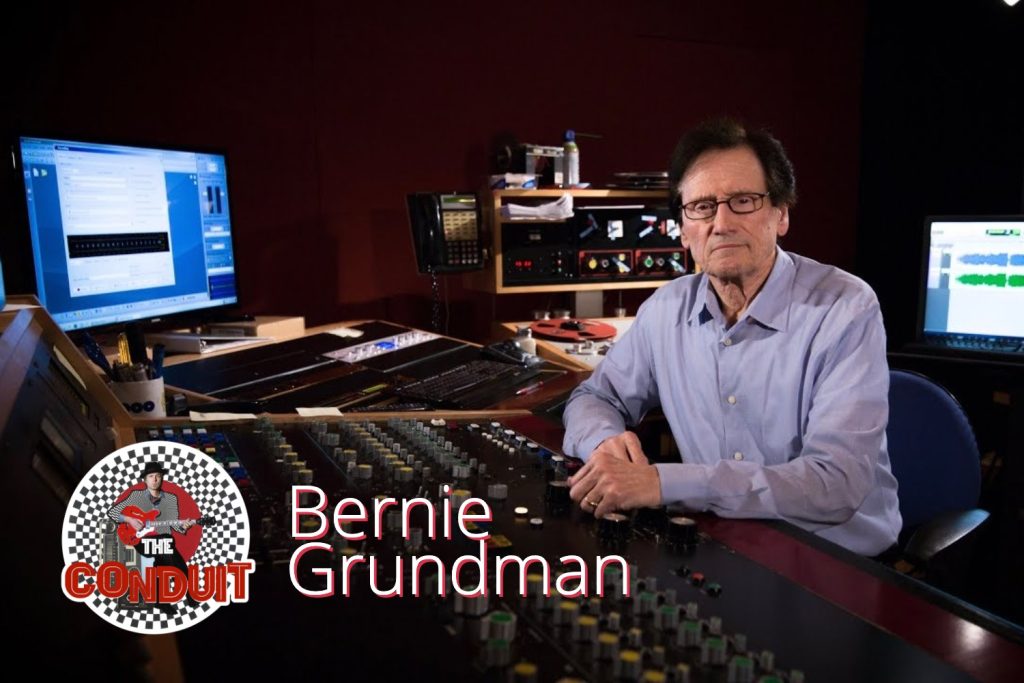 From an early age, Bernie Grundman knew he wanted to dedicate his life to sound. "I knew where I needed to be when I was a little kid," says the world-renowned mastering engineer. "I already knew the things that attracted me, and I was wide open to it. I knew where my passions were."
The following comes from Crewest Studio, a company DMN is proud to be partnering with.
Welcome to The Conduit, a podcast featuring candid conversations with professional musicians who give listeners the unvarnished truth about being an artist in the music industry. In today's episode, host and LA-based DJ, producer, and musician Dan Ubick (aka Constantine "Connie" Price) sits down with Bernie Grundman to discuss the legendary engineer's Hollywood studio, Bernie Grundman Mastering, and its long-term impact on the music industry's soundscape. "Music is an expression, emotionally, of the human experience," says Bernie. "We all are the same. We all have the same emotions."
A jazz fanatic who followed his passion for music through the Air Force and on to Hollywood, Bernie is the man behind a myriad of landmark recordings, including Carole King's Tapestry, Steely Dan's Aja, Michael Jackson's Thriller, Prince's Purple Rain, Dr. Dre's The Chronic, and Snoop Dogg's Doggystyle. Since opening his Hollywood recording studio in 1983, Bernie has mastered thousands upon thousands of records, winning numerous awards along the way. In 1997, he opened a studio in Tokyo, Japan, with engineer Yasuji Maeda.
Bernie began his career with Roy DuNann and Lester Koenig at Contemporary Records, where he mastered gems by jazz greats like Art Pepper and Sonny Rollins. Before long, the engineer moved on to Herb Moss and Jerry Alpert's famed A&M Records in 1968, where he worked for the next 15 years before launching his own studio. As you'll discover in today's episode, Bernie's easy-going demeanor, his never-ending quest to better himself, and his attention to detail are unrivaled—scrolling through his discography could take up the better part of your day.
In today's podcast episode, Bernie talks about his decision to become a recording engineer and the steps he took to pursue that passion. He also emphasizes the importance of demonstrating enthusiasm, responding emotionally to music without prejudice, and making yourself unconditionally available to the artists. Ultimately, Bernie believes that if you do what you're passionate about, you'll never run out of steam. "I'm 81 years old, and I'm still enthusiastic and excited about this business," he says. "The thing is, if you're working in your passion area, you're never going to run out of energy."
Link to the source article – https://www.digitalmusicnews.com/2023/11/20/bernie-grundman-the-mastering-engineer-behind-purple-rain-and-thriller/


Recommended for you