Car Seat Headrest, Yo La Tengo, Snail Mail to Headline First-Ever Frantic City Festival
Tickets went on sale this morning for the Atlantic City event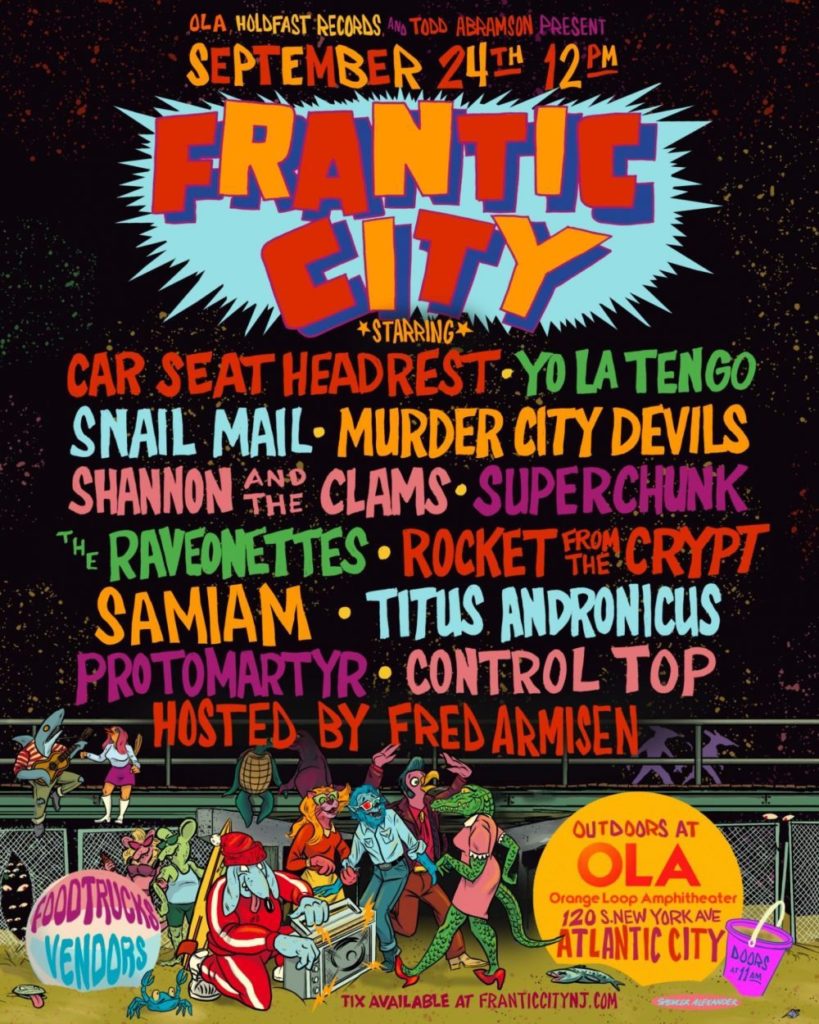 Atlantic City just got its own music festival. The mighty Frantic City Festival is taking place on September 24 in the resort town/gambling center.
Car Seat Headrest, Yo La Tengo, Snail Mail, and Murder City Devils are headlining the new, one-day event. Shannon and the Clams, Superchunk, The Raveonettes, Rocket From the Crypt, Samiam, Titus Andronicus, Protomartyr, and Control Top are also slated to perform, while ex-SNL/Portlandia star and musician Fred Armisen will host.
Orange Loop Amphitheater, Holdfast Records, and longtime WFMU DJ Todd Abramson are presenting the festival in its first year. Frantic City will be held at the OLA outdoors, beginning at noon.
Tickets went on sale this morning via the fest's website.
Link to the source article – https://www.spin.com/2022/04/frantic-city-festival-2022-lineup/