The Great Van Life Escape to BottleRock
COVID be damned, welcome to peak season for music festival rats. I'm one of them and have attended scores of festivals around the world. But I've never done "the camping thing," and it was time for that to change. After all, like so many others during the pandemic, and inspired by the much hash-tagged romantic scenic pictures from others that filled our Instagram feeds, we bought a Mercedes Sprinter van (complete with a kitchenette, bathroom, full bed) to find some time to exit the bubble of our homes. So my wife, Luisa, and I scored some tickets to the BottleRock Festival in the heart of Napa, California, and wine country, packed up our van and drove up from San Diego for the 500-mile journey. No expensive flights or hotel rooms this time. Just anticipating the much-heralded van life that we read so much about.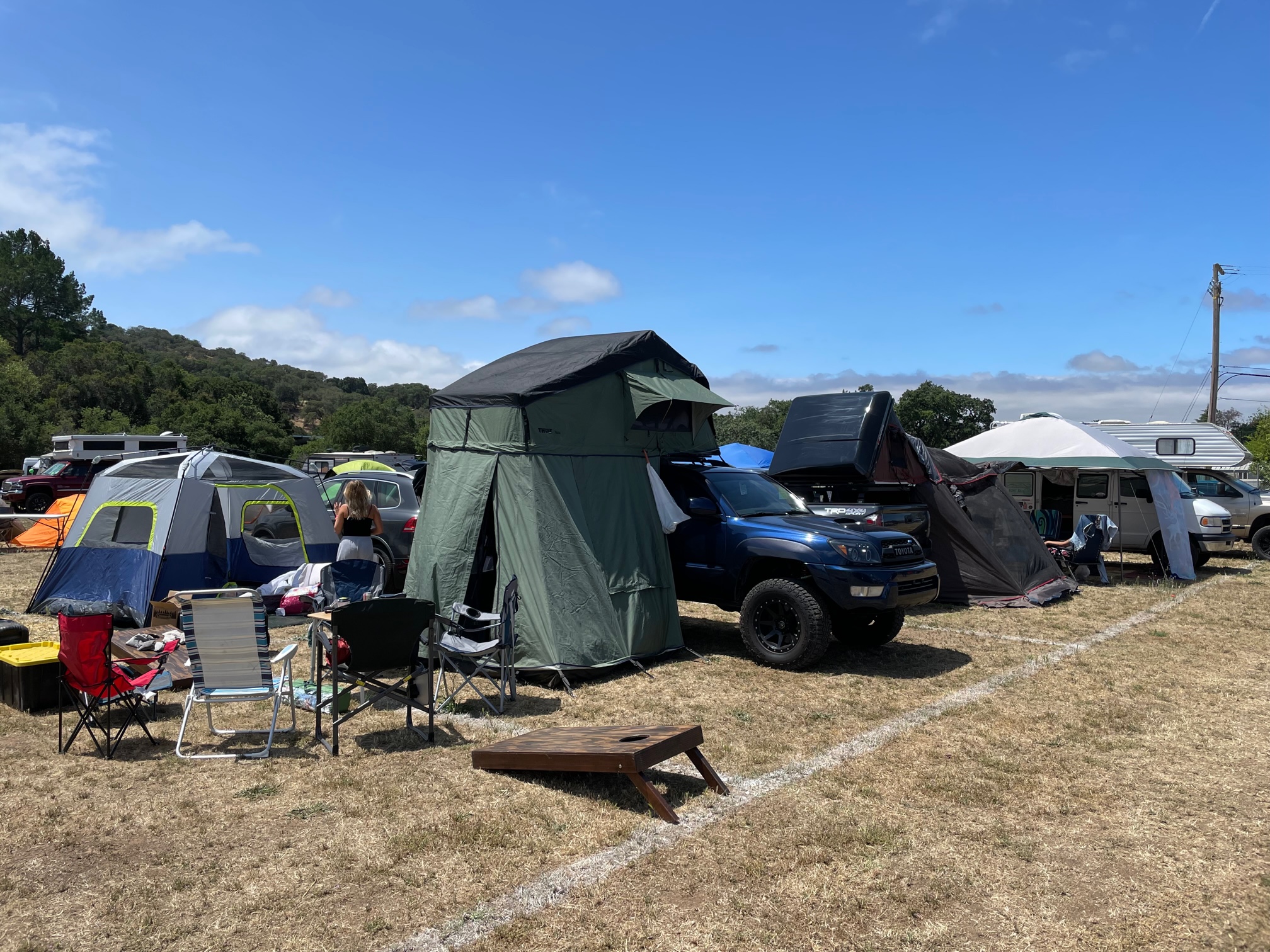 Three quick stops and eight hours later, we pull into the festival's Camp Carneros at Skyline Wilderness Park, among the first to arrive and with plenty of surprisingly large parking spaces in a beautifully scenic setting. From moment one, it was clear that this campground was dialed in. We were thrilled. We strategically chose to park near the plentiful higher-end port-a-potties, a gourmet taco food truck, and an artisan coffee pop-up from Napa's Ohm Coffee. Where you park is one of the few critical decisions festival van lifers need to make, because it defines the people you meet and the experiences you have. Your plot of land is where the serendipity begins – those unexpected magical moments that make festivals so special.
We immediately spot an oversized camper and walk over to ask some novice questions from a couple who look like festival camping veterans (Kat and Mark from Sacramento). They enthusiastically welcome us into their portable home that feels more like a nightclub on wheels (complete with couches, a full bar, and blue lights). This became our home base all weekend long. Welcome to the world of festivals, van-life style. We had arrived, joining our like-minded community ready to escape endless news cycles, experience great music, and party with others without preconceived notions or judgments. For this crew, the van life and camping offer an instant bond and refuge from the outside world's "noise," and are an integral part of the overall experience. And the experience begins the moment you arrive if you are open to it. We were, and Kat and Mark became the perfect guides.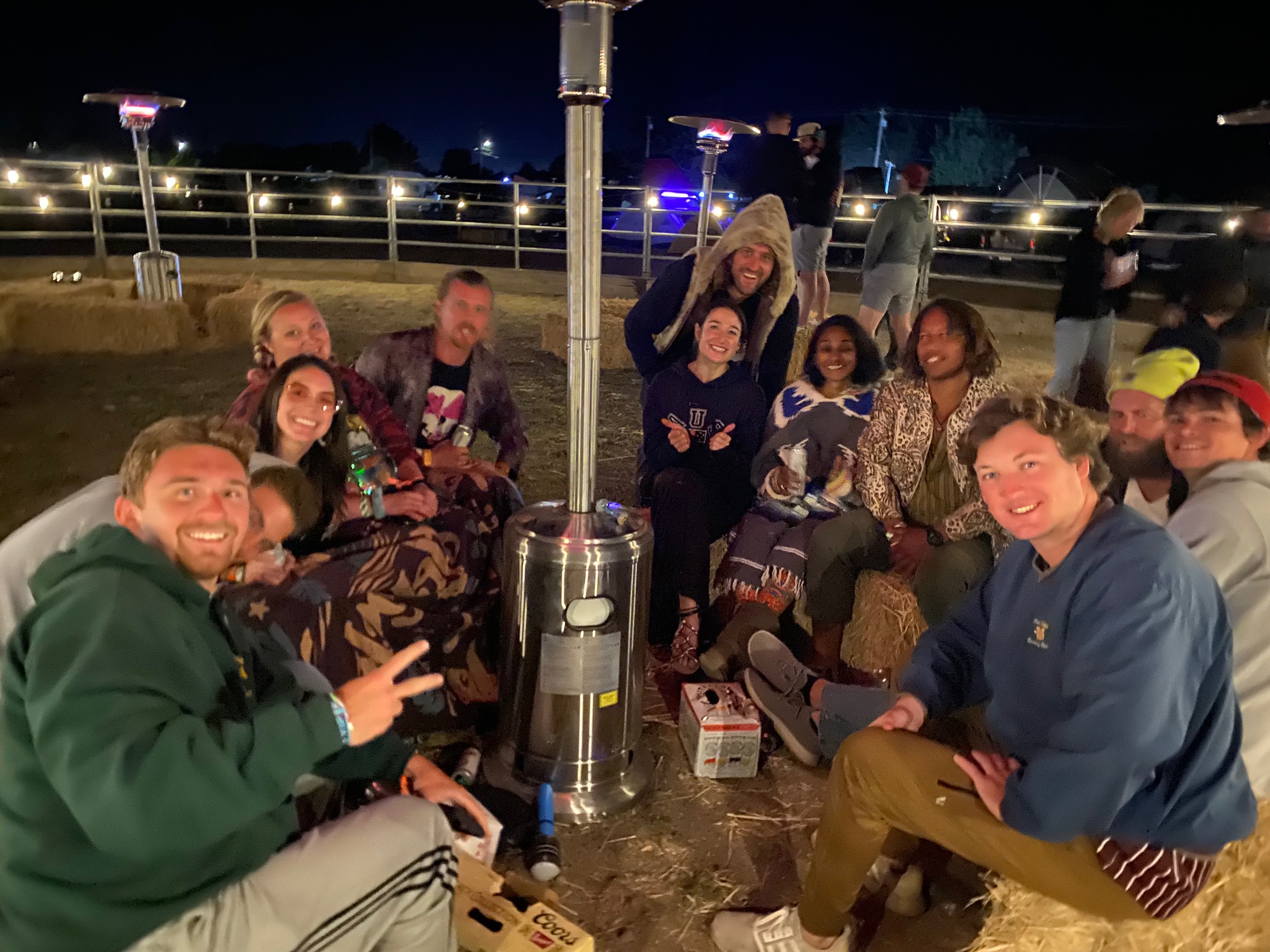 We pour our first drinks, marvel at all the other creative camping set-ups, and share welcomes from others scattered throughout the grounds (including a lion, tiger, and zebra from Los Angeles handing out samples of edibles to those ready to partake). I realize I forgot my belt back home, but Derek in the spot next to us (a rock-climbing adventurer in a truck with a pop-up roof) hands me an elastic clamp and solves the problem. He later walks over and offers us marinated strips of steak that he grilled up (everyone is friendly and here to please). As the sun goes down, the music playing on portable speakers throughout the campsite turn up – but respectfully dialed to the five so that others can listen to their own. Nothing but positive vibes here. From the start, it is clear that Camp Carneros have created something special (a feeling that lasts the entire weekend).
Surprisingly rested, we were ready for BottleRock's first day, fuel up with our first breakfast tacos and layered lattes, and head over to the festival on the camp's shuttle bus. Spacious, comfortable, and a short two-mile and 10-minute ride through vineyards on a backroad to avoid the likely long lines of cars. Camp Carneros is strategically tucked away. A short walk later, sun shining, we enter the very different world of BottleRock itself. No long lines here. Plenty of entrances and plenty of helpful security. Great first impression.
We had been to BottleRock before, but not like this. This festival has aged like a fine wine – expensive, yes (aren't they all now?), but now full-bodied and mature (much like the largely middle-aged crowd like ourselves). The organizers here clearly know their audience, cater to their more demanding needs and have learned from the mistakes of others. This festival is done right. The grounds are stunning, with two main stages lined with two-level VIP stands. Great gourmet food and drink everywhere, delightfully clean with plenty of restrooms, and no long lines anywhere. This ain't no Woodstock. This is Napa baby, and it's high-end all the way. You feel the luxury everywhere, especially if you are willing to pay to play for the different levels of VIP access.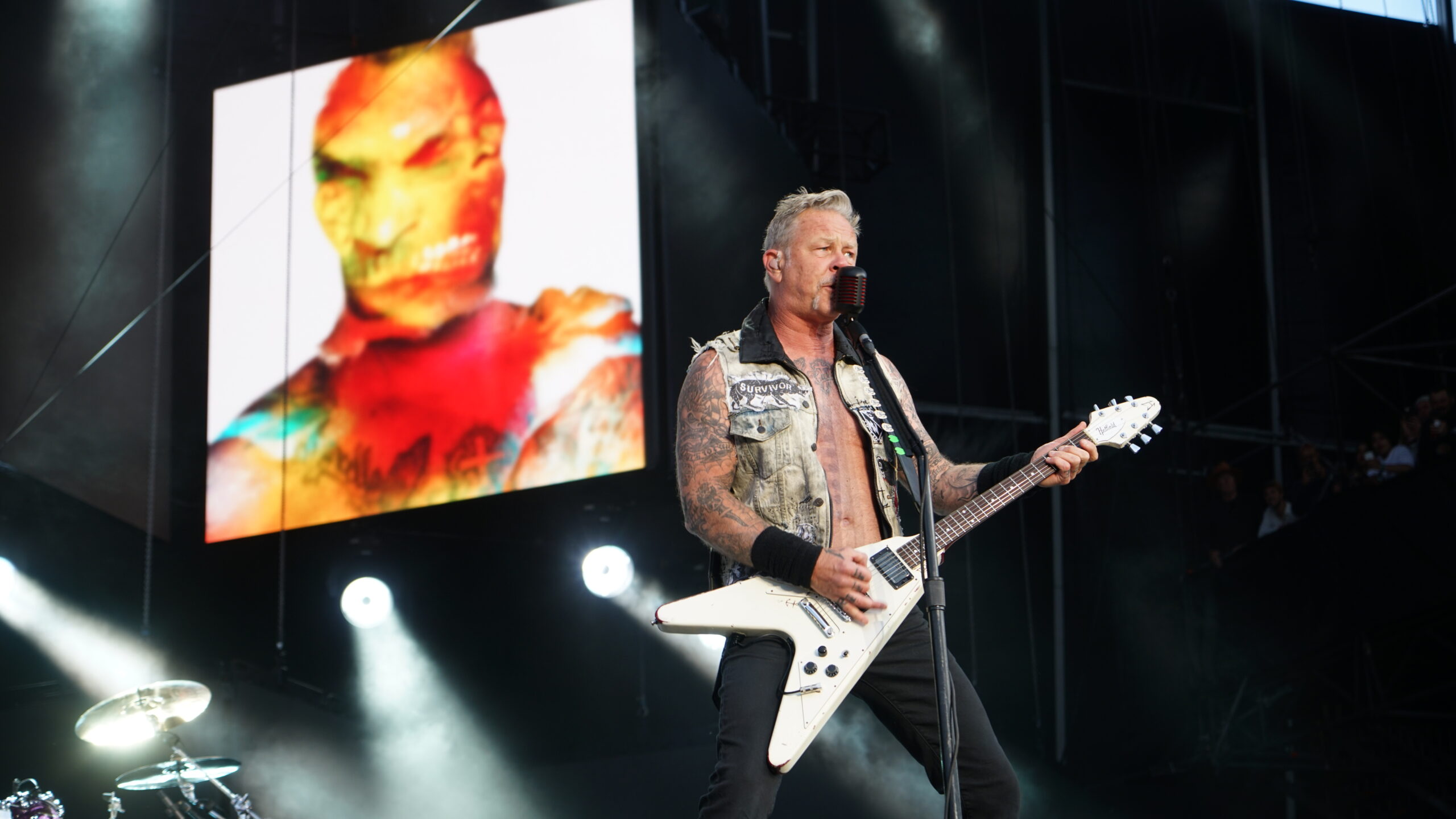 Several drinks later, we soak in the day's music (Spoon, Kygo, and headliner Metallica), end with a silent disco, and head back to the campgrounds. And that's where the comradery enters an entirely different level. We head over to Kat and Mark again, who are now joined by their own crew of Suzie and Jeff from San Juan Capistrano and uninhibited free spirit Dorian Ray and her guitar-playing husband Jeff from Manhattan Beach. This festival in the heart of the small town of Napa ends early, but the partying here in Camp Carneros runs late (if you want). And the camp yard crew accommodates with a central hay-baled area with outdoor heaters for those who want to partake in late-night sing-alongs. We did. Jeff and Matt, a traveling musician from Portland who joined us, led the way on their six strings. Magical. We later retreated back to Kat and Mark's "club" to end the night watching Dorian and Suzie in an epic improvised rap battle. Classic. These late nights add an entirely new layer to the festival experience.
The rest of the weekend? Wash, rinse, repeat (something you can do in the campground's premium showers by the way). More great music (our highlights included Silversun Pickups, P!nk, and Mount Westmore – the rap supergroup of Snoop Dogg, Ice Cube, Too Short, and E-40), and the great community that's come together at Camp Carneros. Time to head back to the real world, but thrilled for our great escape to the non-judgmental unity and overall positivity that music festivals uniquely bring. Memorial Day weekend ends, but our memories of it certainly won't.
We'll return to BottleRock, and we'll always do it in our escape pod. Not only did we save thousands of dollars in hotels, but our van life journey also added an entirely new priceless dimension to our festival experience. And those music-filled experiences are the ones that can define lives. They certainly define ours. They are the ones that are real and lasting.
Link to the source article – https://www.spin.com/2022/05/bottlerock-van-life/